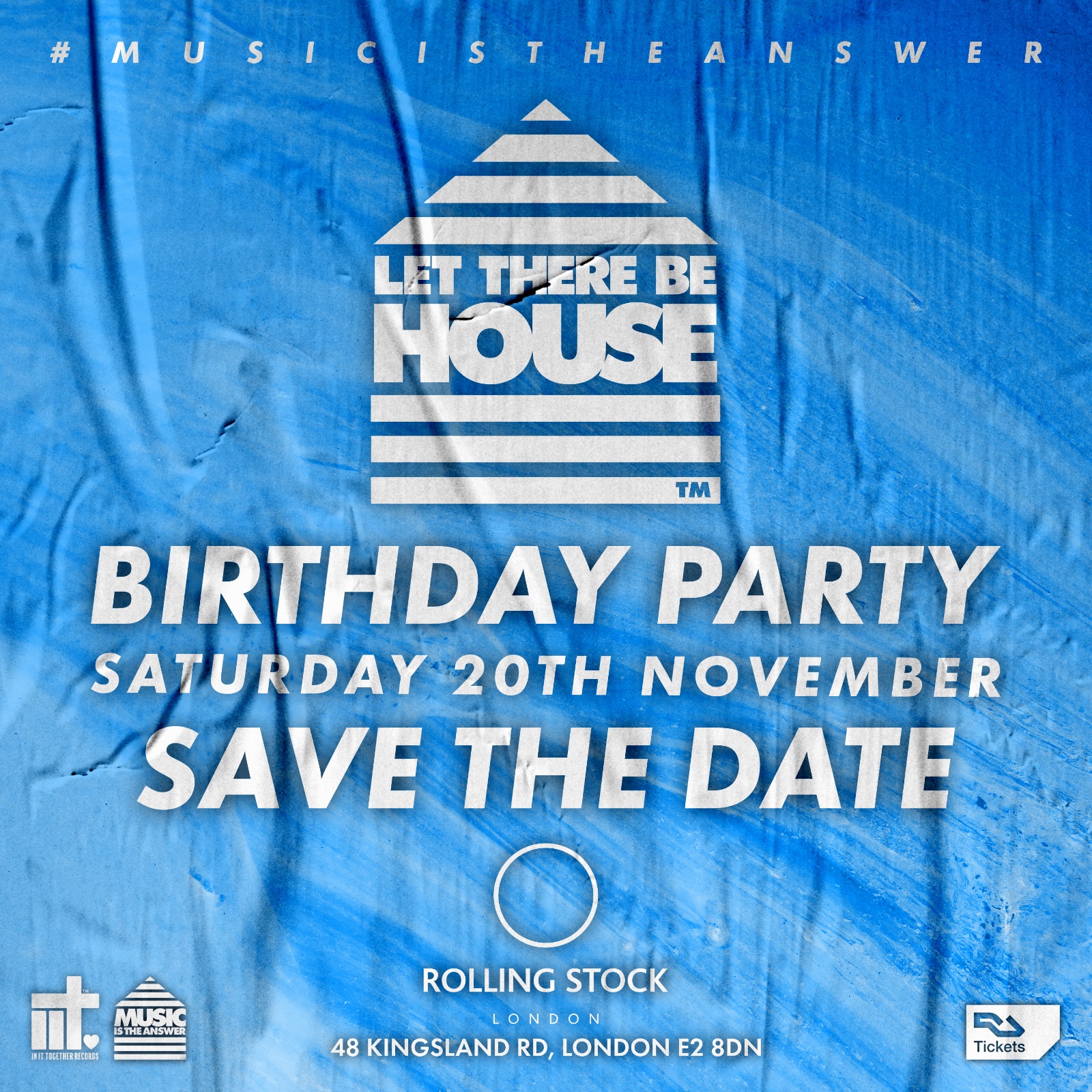 We were unable to dance with you last year but this year we're super pleased to announce our birthday event is back on at Rolling Stock on Saturday 20th November!
This is a limited capacity venue so please make sure you sign up and purchase your tickets to avoid disappointment. Its going to be a big one!
⚠️  Tickets on Sale Monday 6th September 9am  ⚠️
✍️  Sign up below for early access  ✍️
Our last birthday at Rolling Stock was one to remember so it only seemed right to host this years birthday there again. The venue is a flourishing arts destination taking pride of place on Kingsland Road. Complete with a bar, kitchen, beer garden and a buzzing underground dance and live music space, it's a thriving hotspot for all manner of East London creatives.
Advanced tickets will be sold via Resident Advisor – Last entry Midnight